Posted by Kelly on Aug 02, 2017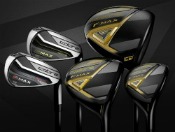 Over the past 2 decades golf clubs have become technical on a whole new level. Like, crazy technical. Golf techies obsess of kick-points, gram weights, 1/2 degrees of loft and face angle. Truthfully, the difference from one to the next is nominal and unfortunately it's also dependent on the golfer's ability to repeat a quality golf swing. Nonethless, sexy golf clubs sell.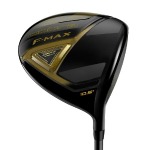 This year, our friends at Cobra Golf are bucking the trend. They're introducing the F-Max family of golf clubs. The Cobra F-Max Driver is all about swinging easy with maximum forgiveness. It's lightweight, so it'll make speed without obsessing and rehearsing mechanics like club-lag, shoulder rotation, and swing-plane. Put natural swing on it, and it will go fast. The F-Max Driver is also designed to be incredibly forgiving. With Cobra's Heel/Toe weighting system, the F-Max is remarkably stable, even on a mishit.
For those of us who have a tendency to leave the face open a little at impact (my kind way of saying "slice the ball"), there's the Cobra F-Max Offset Driver. Cobra has a long history of making exceptional offset drivers. 1,000's of golfers have been using them for years to correct their fade, and with remarkable success. The engineers at Cobra offset the face of the driver, effectively allowing a split second more time for the face to square up to the target line before impact; and it works phenomenally well.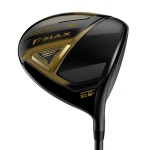 The Cobra F-Max Offset Driver has the same 6-4 titanium face as the straight hosel F-Max Driver. This face is light, thin and delivers high ball speeds even on mishits. If you're looking for a driver that's easy to lauch, the F-Max might be the one.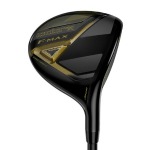 The perfect match for the F-Max driver is Cobra's newest fairway metal, the Cobra F-Max Fairway. Built on similar technology as the driver, the F-Max fairway is easy to launch. The light 455 steel face provides exceptional ball speed all the way across. It's also slightly offset for a little assistance in squaring up the club face at impact. Realistically, this fairway metal is about as easy to hit as they come.
Perhaps my favorite product in the Cobra F-Max family is the new Cobra F-Max irons. This is one seriously thoughtful iron set. The clubs are progressive in size and shape; with the longer irons being slightly shallower in the face, thereby lowering the center of gravity to help get those difficult long irons airborne with a little less effort.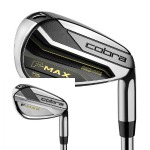 The team at Cobra did something completely counter-culture to the rest of the golf industry. They actually gave the longer irons in the F-Max iron set a little more loft. That's right, more. In recent years golf club manufacturers have been cranking down the lofts on irons to make their's go farther than the next guy's. That is, in the rare event that anyone can actually hit a solid shot with a 15° 4-iron. Of course I'm exaggerating, but truthfully, an awful lot of 4-irons today are lofted like tradition 2-irons. How many recreational golfers can hit a 2-iron? Not many. Team Cobra decided that a good shot is better than a bad shot, so they made the F-Max easier to hit with extra loft. Don't be surprised to see other companies follow suit in the future.
There's also an iron/hybrid combo set available in the F-Max. Most of us could do ourselves a huge favor by ditching a long iron or two altogether in favor of hybrids.
The tale of the tape on the Cobra F-Max family of golf clubs:
If you're a recreational golfer; which nearly all of us are. Or, if you're a moderate to slow clubspeed player; which most of us are (admit it or not). Or, if you're a mid to high handicapper, an awful lot of us are. Then the team at Cobra Golf engineer the F-Max family of golf clubs for you.
Click here to shop golf clubs at Just Say Golf.