Posted by Kelly on Aug 06, 2017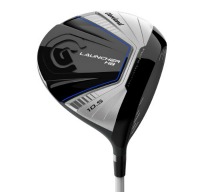 The rumor has been confirmed. It's one that I'm particularly excited about. But first, a little background is required:
The early 2000's was the golden age of golf equipment for me. Tiger Woods was at the peak of his popularity and the game was booming because of it. Drivers were getting bigger, lighter, and much longer. The high C.O.R. face came on the scene, graphite shafts took leaps forward in terms of their consistency and I was in my mid-twenties with a lot of discretionary time to play golf. It was a perfect storm.
There were a lot of great drivers during those years; the Taylormade 300 series was a game changer. The Adams Redline was the first to go 460 cc's. Mizuno had a weight slider in their driver; too bad that adjustable driver thing never caught on (I'm sure that's a sore spot for some engineer). Then there was one of my all-time favorite drivers: The Cleveland Launcher.
The Cleveland Launcher 460 could be, to this day, my all-time favorite driver
In 2003 Cleveland introduced the Launcher 330. It was big (for it's time), it was beautiful, it was light, it had a high C.O.R. face and it was seriously deep. It was golf driver perfection. Then they went one up on themselves with a 400 cc version of the Launcher and I was in heaven. All the benefits of the Launcher 330, now more forgiving. Nothing could possibly beat it...except maybe the Cleveland launcher 460 which followed soon after.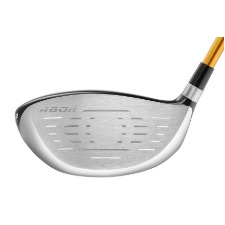 I loved the launcher. I had a 9.5 Launcher 460 with a Graffalloy Prolite that I hit some of the longest bombs of my life with. Probably helped that I was 25 years old at the time and playing 5 rounds a week. Even the Launcher fairway woods were incredible, the titanium 3 wood was a one-of-a-kind in it's day. I'm pretty sure I still have my old 5 wood somewhere.
I've hit nearly every pro-line driver over the last 20 years, and I still miss the old Cleveland Launcher. It was a staple of the golden age of golf for me. I mention all of that to say that I heard an industry rumor that made this Launcher-lover perk up. Rumor has it that Cleveland is preparing to "launch" new member of the Launcher family in 2017: The Cleveland Launcher HB.
Cleveland is introducing some new technologies in the Launcher HB Driver. A new, weight-saving hosel, a more forgiving cup-face, a lighter crown and "Flex-Fin" technology. All of these improvements should add up to a lower spinning, more forgiving, higher ball-speed version of the Cleveland Launcher. Word is, the Launcher HB Driver will be available in September.
Watch for the introduction of a new Launcher HB iron from Cleveland as well. It's good to have Cleveland golf "launching" back into the woods and irons market. Stay tuned for more info on new Cleveland products.
Read more about the Cleveland Launcher HB Driver and it's technology here.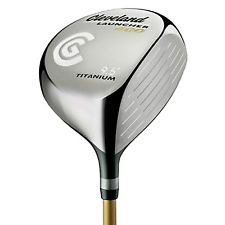 Cleveland Launcher 400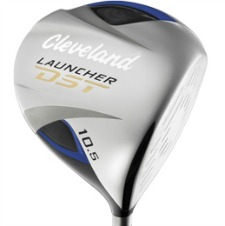 Cleveland Launcher DST