Posted by Kelly on Nov 15, 2017
See the Cobra F8 and F8+ drivers here.

UPDATE: F8 product shipment is estimated to begin on 1/18/18. Just Say Golf will begin filling pre-orders first, in chronological order of purchase.

So I've been on the Cobra Driver Bandwagon for a while now. Going back to the Cobra Amp Cell driver, I've found Cobra drivers to be incredibly forgiving in terms of accuracy, with a really nice feel from one of the best face designs in golf. I've also loved the design of Cobra's My-Fly adjustable hosel technology; it's easy to use and simple to read. Although I've loved several of Cobra's previous iterations, the new Cobra King F8 series promises to be the company's best line yet, and with more technology packed in than ever, I'm expecting that the F8 will live up to that expectation.
Cobra Connect. Cobra is bringing back their award winning Cobra Connect technology and dropping it into every club in the F8 line for 2018. Cobra Connect consists of an insert into the grip of each club that tracks the performance of ever shot. With Cobra Connect technology, you'll know exactly how you truly perform with each club in the bag; allowing you to make better informed club and shot selections on the golf course. Cobra Connect provides details statistics on distance, accuracy and averages for each F8 club you carry.
With Cobra Connect you also gain access to an "advanced GPS system for more than 40,000 courses." Cobra claims that the average Cobra Connect user lowered their handicap by 2.77 strokes in one year of using the technology. If that's true, wow! Sign me up. The Cobra F8 series can be connected to your smart phone to make you a better golfer with Cobra Connect technology.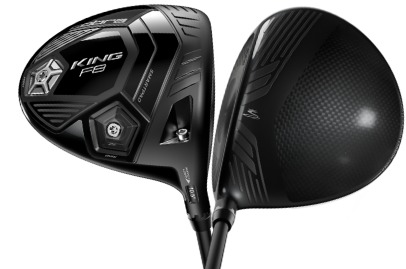 Cobra King F8 Driver. The Cobra King F8 Driver for 2018 Cobra's most technologically advanced driver to date. By improving on the incredible success of the the Cobra King F7 and F7+ drivers, Cobra's design and engineering team has created one of the most technologically advanced drivers ever. See the key technologies of the new Cobra F8 Driver here. The new Cobra driver family is more aerodynamic than ever, for more club speed through the hitting zone. An expanded sweet spot in the thinner than ever E6 driver face of the F8 provides a greater margin than previous renderings of Cobra drivers.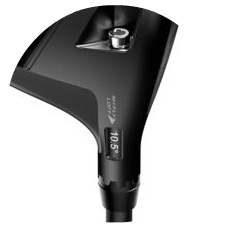 As always, the F8 and F8+ drivers feature the Cobra proprietary "MyFly" adjustable hosel to fit the trajectory needs of any golfer, all in one single lofted club head. The F8 features lofts between 9.0° - 12°, in 1/2 degree increments, with both neutral and draw settings. All types of ball flight needs are accounted for in Cobra King F8 Driver. As with previous iterations, the F8 driver has adjustable trajectory settings. There are 2 weights on the sole which can be interchanged. Weighted toward the rear, the trajectory is higher and with greater MOI for more forgiveness and stability on off-center hits. Weighted toward the heel, the F8 will produce a mid-height trajectory with a draw bias.
The Cobra KING F8 driver is available in two different color schemes. As always, Cobra is keen to the importance of aesthetics. This driver is available in all Black or Nardo; a charcoal/grey color scheme (See F8+ pictured below). Each club head comes with a grip that is colored to match. In color, shape and "fit and finish", this is one clean looking driver.
Over the past few years, Cobra has regularly offered excellent stock driver shafts and this year is no exception. Three quality shafts make up this year's stock offering:
MRC Tensei CK Blue 50
Aldila NV 2KXV BLUE 60
Aldila NV 2KXV GREEN 65
Of course, if none of these meets your personal needs, Just Say Golf does custom. We can work with our friends in the custom department at Cobra Golf and come up with just about any shaft, grip combination or specification you could want. Our certified fitting professionals are available by phone 7 days a week.
The new F8 for 2018 looks to be Cobra's most aggressive driver offering ever. Improving upon the tremendous success of previous "F" series drivers should create a lot of excitement about the Cobra King F8 Driver. (View the key specifications of the Cobra King F8 Driver here)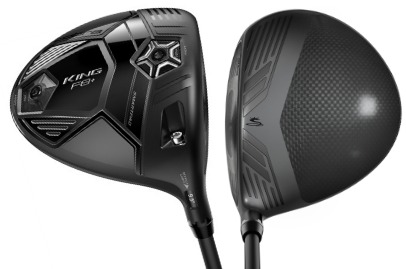 Cobra King F8+ Driver. The new Cobra F8+ Driver is designed for the stronger player who wants a lower, and lower spinning ball but still wants the forgiveness of a game-improvement driver.
The Cobra F8+ looks to be an incredibly tuneable, distance machine. The front and rear weights, (which are a carryover from the F7+) make the center of gravity highly adjustable. Moving the weight forward will reduce spin and noticeably lower the trajectory. Of course, the benefit of moving the weight back, is increased MOI. This higher Moment Of Inertia drastically improves the stability of the driver head, particularly on mishits.
Both the F8 and F8+ features Cobra's new CNC Milled Face. This process is likely to improve the sound, feel and consistency of the face. Add in Cobra's new 360 Aero Technology and you've got a fast, hot driver. Expect the F8+ to gain wide popularity with stronger players. The profile of the F8+ lends itself to the low handicapper, but it remains a very forgiving driver.
Like the F8, the F8+ features a carbon fiber crown. This lightweight crown allows for the discretionary weight to be repositioned for optimal performance, with enough left over to allow maximum adjustability. Add in the MyFly Smart Pad for loft adjustment and you've got all the customization you could want from a driver head.
Stronger players and mid to low handicaps will really benefit from the statistical analysis available through Cobra Connect. Cobra Connect comes included with all F8 and F8+ drivers. Bear in mind, you will need to use the stock grip to take advantage of Cobra Connect technology. Fortunately Cobra's 2018 offerings come stock with quality Lamkin grips installed, so there should be any real need for an immediate change.
Of course, an advanced club head like the F8+ would be wasted without a quality shaft. Never fear, the F8+ has 3 stock offerings:
Aldila NV 2KXV BLUE 60
Aldila NV 2KXV GREEN 65

Project X HZRDUS Yellow 75
Just Say Golf is always glad to work with the custom department at Cobra Golf to get exactly what you're looking for.
If the last few generations are any indication, we expect the F8 and F8+ to phenomenal. The lighter face should improve on an already forgiving design, and the distance should be in keeping with what you'd expect from a Cobra driver...awesome.
Look for the rest of the Cobra F8 and F8+ line at Just Say Golf. Check out the full line here: