Posted by Kelly on Jun 30, 2017
Click here to shop the lowest price on Callaway Steelhead XR Fairway Woods at Just Say Golf.
If you've been knocking around the golf shop over the past 20 years, you probably remember the various renditions of the Callaway Steelhead fairway wood (Steelhead, Steelhead Plus, Steelhead III). Today, June 30, 2017, Callaway is dropping a new version of it's all-time, most popular fairway wood; the Callaway Steelhead XR.
People who've hit resent Callaway fairway metal like the XR or XR 16 have experienced some incredible advancement in technology and distance/forgivness gains. Well the team at Callaway is incorporating the technologies that made those gains possible with some designs that made previous Steelhead fairway woods so beloved. Older Steelheads featured Callaway's "Hawkeye" sole design. This sole allowed the clubhead to make minimal contact with the ground from any type of lie, and also promoted a low center of gravity for a higher launching ball-flight. At the time, these characteristics set the Steelhead family apart from the rest of the fairway woods market.
The early Steelhead fairway metal family had a very distinct appearance about it. Not strange or futuristic, just distinct and clean. People like me, who played (and loved) those older Steelheads will likely find the new Steelhead XR aesthetically appealing and confidence inspiring right out of the gate. Adding modern performance enhancements like a carbon crown for an even deeper center of gravity and Callaway's incredible Hyper Speed Face to a classic look and this club is an instant hit.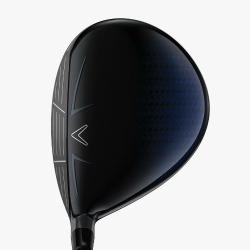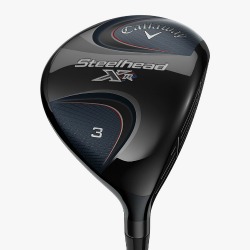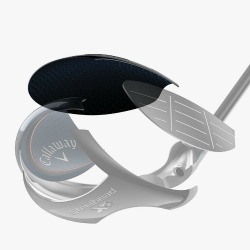 Unlike many fairway woods on the market today, the Callaway Steelhead XR fairway woods are not adjustable. However, they are available in 7 different lofts; including the beloved Heavenwood (20.5 degrees). Left handed golfers need not be discouraged, the 2017 Steelhead XR fairway has 5 lofts available in left hand. There are countless options available in the new Callaway Steelhead XR Fairway Wood, and Just Say Golf can get any of them delivered right to your doorstep.
Visit the Callaway Steelhead XR Fairway Wood page here:
https://www.justsaygolf.com/callaway-steelhead-xr-...
As a bonus, there's also a Callaway Steelhead XR hybrid available too. Stay tuned for a review of that.