The Callaway Epic is back for 2019! The new Epic Flash and Epic Flash Sub Zero are coming soon.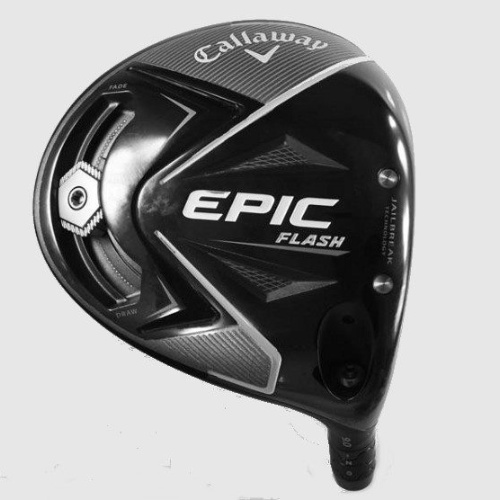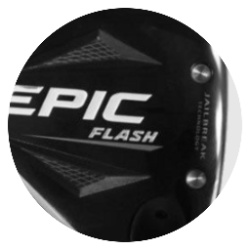 Back in 2017 Callaway introduced the world to it's Jailbreak Technology™ with the Epic Driver. Jailbreak is one of the most innovative and effective driver technologies in recent memory. By using internal bars to attack the sole to the crown of the club, Callaway Golf's engineering team improved the rigidity of the club head and thus, the energy transfer from club to ball; resulting in more distance off the tee.
In 2018, the Callaway Rogue line improved upon Jailbreak, with a few other improvements along the way, including, adding Jailbreak to the Rogue Fairway Woods and Rogue Hybrids.
For 2019, the Epic is back! Details are not fully released yet, but there are a few things we know. Callaway has tuned the face for this new driver in a revolutionary way. The technology that Callaway has dubbed "Flash Face" promises to have the largest sweet spot of any Callaway driver to date.
As in years past, the Epic Flash will be available in RH and LH and there will also be a new Epic Flash Sub Zero for the lower handicap, higher ball speed player. Similar to previous Sub Zero models, The Epic Flash SZ will feature a forward mounted sole weight to move the center of gravity forward and promote a lower ball flight. A "shot shaping profile" should also be expected in the Sub Zero.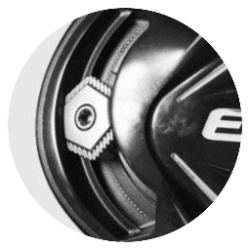 One deviation from the Rogue is the reintroduction of the sliding rear weight track for the Epic Flash. This sliding weight allows golfers to adjust the club's center of gravity and draw/fade bias to suit their individual tendencies and swing type. When we first wrote about the original Epic Driver back in 2017, we couldn't believe our eyes; a golf manufacturer had actually delivered on the hype with a product that did exactly what they claimed it did. The Epic Flash has us chomping at the bit to how it performs.
The Epic Flash will begin selling on Just Say Golf in early 2019. Get more info on the Callaway Epic Flash Driver here.