Posted by Kelly on Nov 30, 2018
Big Bertha, one of the greatest names in golf club history, is coming back to golf club retailers in 2019.
Who could forget the dominance Callaway once enjoyed with the Big Bertha driver? Later came more iterations of Bertha drivers, fairway woods, hybrids and irons. This new offering of the legendary name promises to be one of the best game-improvement irons every made.
Like the great Bertha irons of the past, these are beautiful, forgiving and long. A combination that equals better scores and more enjoyment of the game of golf.
Callaway Golf is touting the Big Bertha as high launching and distance enhancing with excellent sound and feel. And they've incorporated essential technologies to make sure that Bertha delivers on her promises.
Callaway's 360 Cup face ensures hot ball speeds. The tungsten weighted sole provides high launch and the smoked PVD finish brings the aesthetic.
The new Big Bertha iron can be paired with it's counter-part, the Callaway Big Bertha Hybrid; also new for 2019.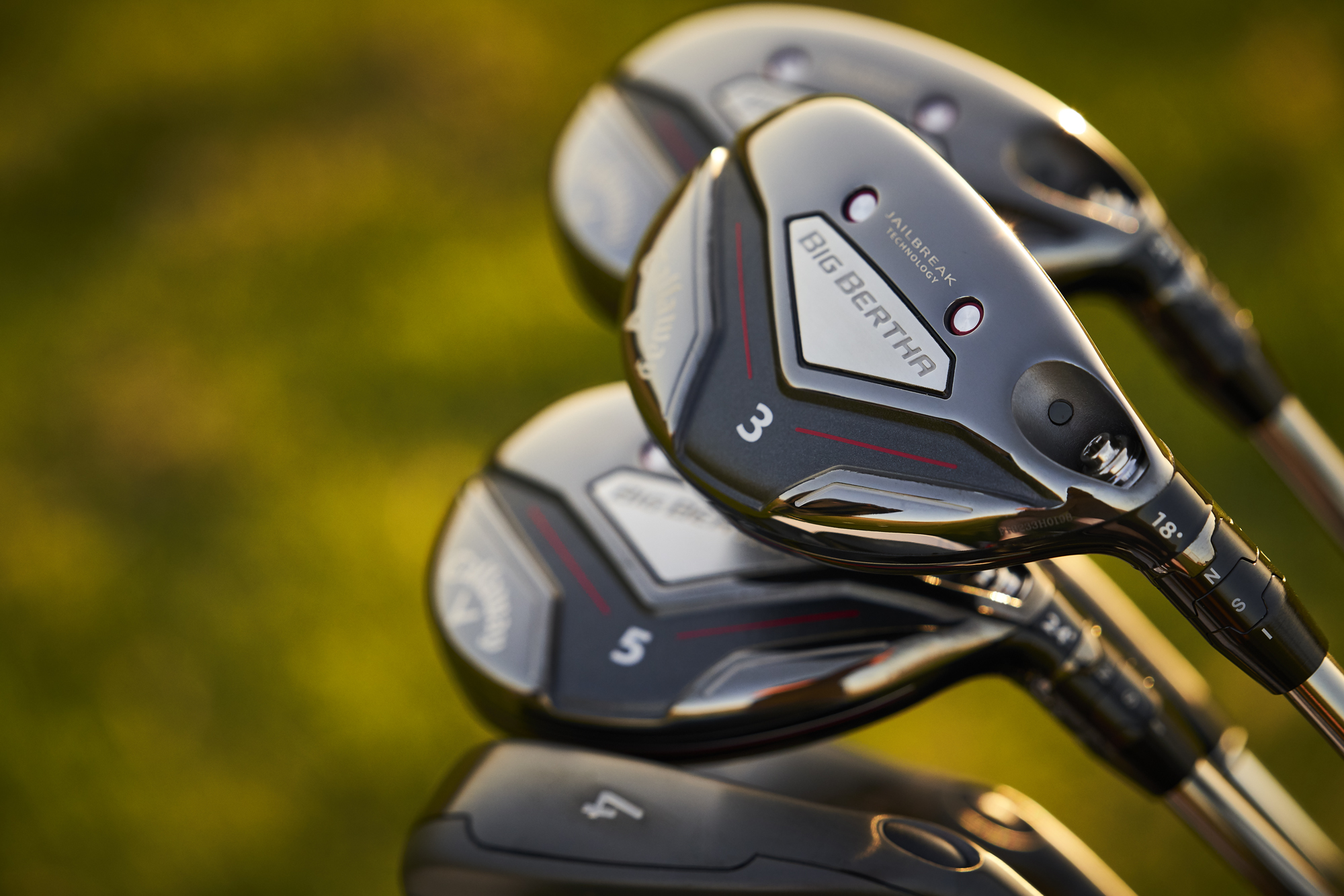 What's better than the most forgiving iron available? Pairing it up with the most forgiving hybrid available. Throw in full adjustability and you've got the perfect combo set. Enter the 2019 Callaway Big Bertha.
It's got Callaway's famous cup face and now, they've incorporated the technology that revolutionized driver distance, JailBreak™. The JailBreak bars attach the crown to the sole for an extremely rigid club frame; transferring more energy from club to ball.
This new Big Bertha Hybrid has a specially designed, adjustable hosel. Like other Callaway woods the loft and face angle can be adjusted to fit your needs, but this particular hosel is shorter and lighter for a lower center of gravity. Low center of gravity means easy launch.
Callaway has been at the forefront of cutting edge golf club technology in recent years. The recent success of the Callaway Rogue Driver and Epic Driver, and Callaway fairway metals has paved the way for a new generation of hybrid and iron technology.
For the golfer looking for maximum game-improvement through improved distance and forgiveness, the Callaway Big Bertha lives up to her family name.