The Cobra Forged TEC Black irons offer the best of all worlds for a wide range of players. Golfers who love the clean lines of a traditional iron, but who recognize the benefits of extra distance and forgiveness will the new Forged TEC Black. Add in the matte black finish, and this one of the coolest golf clubs around and it has the performance to go with it.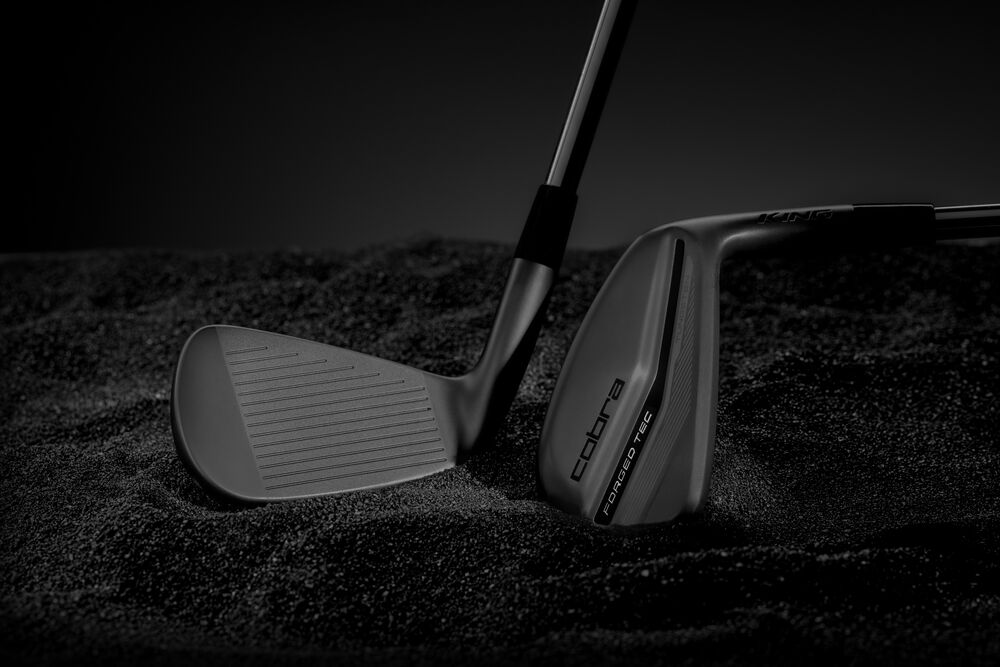 As with other forged Cobra irons, the TEC Black is made with Cobra's 5-step forging process that creates a dense, solid steel for the most incredible feel available. The hollow head is filled with vibration dampening, light foam. All of this results in one of the softest feeling golf irons available on the market in 2023.
By creating a hollow bodied iron, Cobra freed up the internal space to be able to optimize weighting and center of gravity for a perfect launch and max forgiveness. Cobra calls this technology the PWRSHELL and it is vast improvement over previous technologies.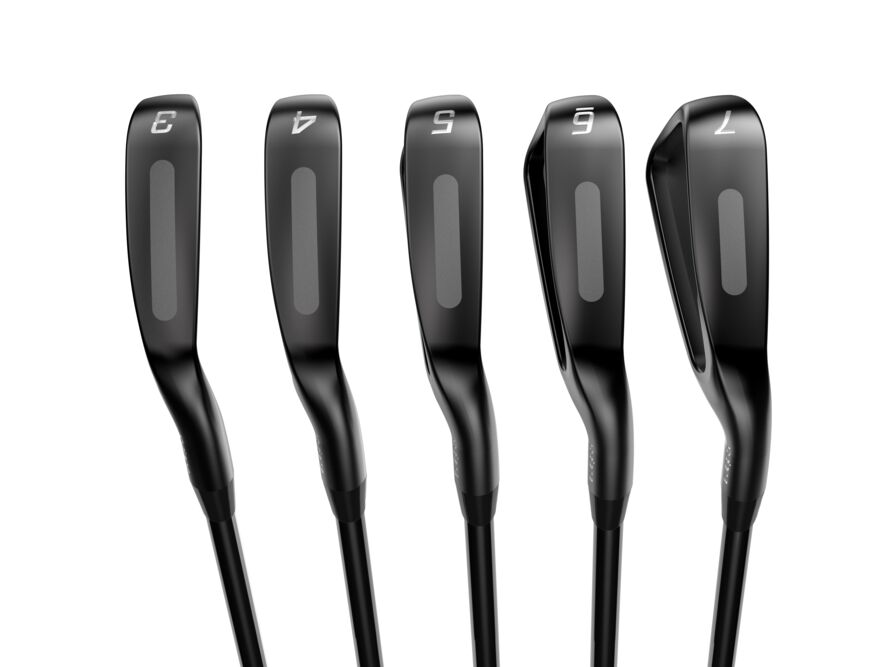 It's true the Forged TEC Black iron has a cleaner top line and more traditional head shape than an oversized cavity back iron, but it has all of the forgiveness a mid handicap golfer could want. Low handicap golfers will them too. The TEC Black has benefits a good golfer will live; solid feel, clean lines, workability, controllable trajectory and wide array of custom options such as custom shafts, grips, length and lie angles. And hey let's face it, no golfer's biggest problem is "too much forgiveness."
Aside from being a high performing golf iron, the 2023 Cobra Forged TEC Black is a work of art. The matte black finish is non-glare and some would say, just plain cool looking. If confidence inspires performance, the Forged TEC Black irons will be inspiring a lot of good golf.
Shop the 2023 Cobra Forged TEC Black irons here.
Cobra Forged TEC Black Iron Specs:
| | | | | | | | |
| --- | --- | --- | --- | --- | --- | --- | --- |
| CLUB | LOFT | LIE ANGLE | OFFSET | LENGTH W/ CONNECT | LENGTH W/O CONNECT | SWING WEIGHT (GRAPHITE/STEEL) | RH/LH |
| 3 | 19° | 60.5° | 3.9 | 39.5" | 39.25" | C9/D2 | RH/LH* |
| 4 | 21° | 61.5° | 3.6 | 39" | 38.75" | C9/D2 | RH/LH* |
| 5 | 23° | 62° | 3.3 | 38.5" | 38.25" | C9/D2 | RH/LH* |
| 6 | 26° | 62.5° | 3.0 | 38" | 37.75" | C9/D2 | RH/LH* |
| 7 | 29.5° | 63° | 2.7 | 37.5" | 37.25" | C9/D2 | RH/LH* |
| 8 | 34° | 63.5° | 2.4 | 37" | 36.75" | C9/D2 | RH/LH* |
| 9 | 39° | 64° | 2.1 | 36.5" | 36.25" | C9/D2 | RH/LH* |
| PW | 44° | 64.5° | 1.8 | 36.25" | 36" | C9/D3 | RH/LH* |
| GW | 49° | 64.5° | 1.5 | 36" | 35.75" | C9/D3 | RH/LH* |